The World the Lil' Devil Only Knows (コアクマのみぞ知るセカイ Koakuma nomi zo shiru sekai) is the 122nd chapter's part B of The World God Only Knows.
Synopsis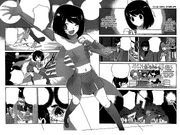 (1) Lil' Devil, Stand Up: Elsie is still acting like Kanon and recalls that it has already been 2 days since Kanon has been stabbed by Fiore. Elsie is very happy that she can be useful by acting as Kanon. But she slips on stage and regains her footing, forgetting that she has to sing, making Okada yell to her that she must continue to sing.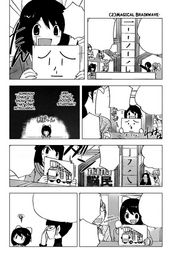 (2) Magical Brainwave: The next is about Elsie and a quiz game. The host gives a set of strokes and the contestants have to figure out what the strokes make. Because she is clueless in Kanji, Elsie only messes up.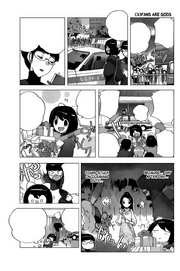 (3) Fans are Gods: Elsie sees how many fans Kanon usually gets. Okada tells her that she must not pay too much attention to them and move away. She then sees that Kanon (Elsie) is coming closer to the fans and receiving many presents. Okada becomes furious at Elsie and drags her to the car. Elsie then thinks that she and Keima are very similar.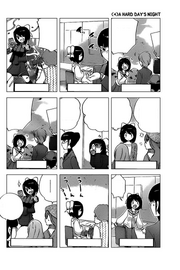 (4) A Hard Days Night: Elsie goes through the jobs Kanon has been doing. From dramas to gravures, Elsie is able to keep up, but soon enough loses sync.
(5) Devil of a Lil' Devil: Elsie has a tough time to be like Kanon. She's then heads home and cooks a dish for Keima. She sees the hole in the wall that Haqua had created when Keima walked onto her while she was in the shower. She then looks over Kanon, telling her that her fans has been giving her many gifts, and that everyone is waiting for her return. Elsie then returns as Kanon to the studio and continues her role as Kanon. Lastly, she is offered stun guns........

Trivia
References
Ad blocker interference detected!
Wikia is a free-to-use site that makes money from advertising. We have a modified experience for viewers using ad blockers

Wikia is not accessible if you've made further modifications. Remove the custom ad blocker rule(s) and the page will load as expected.