Greetings from Special Agents Elysia de Lute Ima and Haqua d'rot Herminium is a soundtrack album containing the character songs by Haqua and Elsie and also the ending theme from the second season of the anime adaptation of The World God Only Knows, sung by the Kaketama-tai.
Information
Publisher: Geneon Universal Entertainment
Release Price: ¥3,500
Tracklists
​Preview
Track 1: Nonstop!! Hunters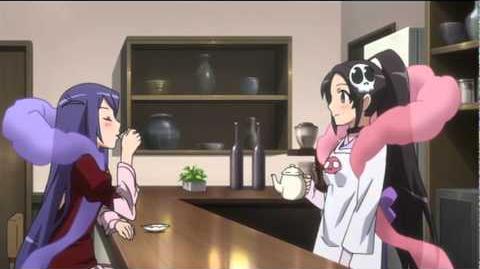 Ad blocker interference detected!
Wikia is a free-to-use site that makes money from advertising. We have a modified experience for viewers using ad blockers

Wikia is not accessible if you've made further modifications. Remove the custom ad blocker rule(s) and the page will load as expected.